I'm not familiar of Salon Selectives. I only saw their shampoo and conditioner on sale in one of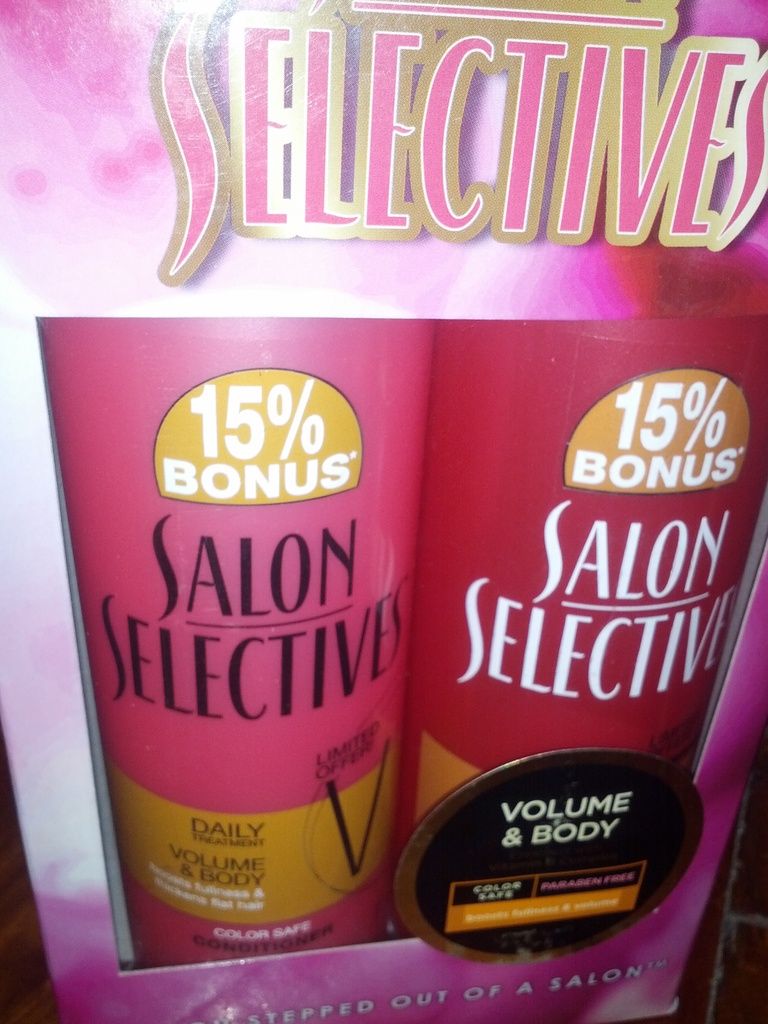 the leading stores. I was forced to buy because of the price. Shampoo contains 414ml same with conditioner and cost only Php70, only 35 pesos for each bottle. I bought right away though I'm not sure of the product, hahah! And by the way, I didn't pay any single cent because I used my earned points in my Advantage card.
So, according to the label using Salon Selectives Shampoo will makes hair thicker, bouncy, frizz-free, soft, fuller, restored shine and full body shine and will achieve using their conditioner. Both the product are color safe. I badly need them because my hair is really dry and frizzy. According to the label hair will adds fullness and thickens flat hair.
Okay, I already used both shampoo and conditioner but I'm not convinced yet. Well, I just used both product 2 times and I stopped for the meantime because I recently had Brazilian Blowout. I accompanied my mother to the Salon for hair color and the girl staff offered me to have Brazilian Blowout. The staff said it is a keratin treatment. Since, my hair needs to reborn and they offered me a promo price, I did it. By the way, Brazilian Blowout is smoothing treatment and known for reducing drying hair. That's my hair dilemma for a longer time. Well, I'm happy with the result. The staff told me to use less shampoo and focus on using conditioner daily. She offered me their conditioner product for longer result as she said but i didn't buy. I'm currently using Dove conditioner, i will still use Salon Selectives shampoo and conditioner but I think these days Dove conditioner helps restore my drying hair.

Save
Save
Save