Browsing Category: "Beauty Products"
I saw this ponytail in the mall but I didn't buy it. I find it expensive. When I came back in the store, it was already on sale. Good decision because I bought it 75% off already. I think the ponytail is cute on her the only problem is some glitters fell on her hair but i don't really think it is a dilemma 
Read the rest of this entry »
The grocery stores are full of soaps, lotions, and other cleansers that are touted to clean your skin thoroughly. However, the selections found at the grocery stores often contain harsh chemicals that leave your skin dry and damaged. When you want an all-natural alternative to cleaning and toning your skin, you may try options like Northport Naturals and other milder choices that can be purchased online. You can find out more about these products by checking out the company's website.
Ingredients
Many people hesitate to try new remedies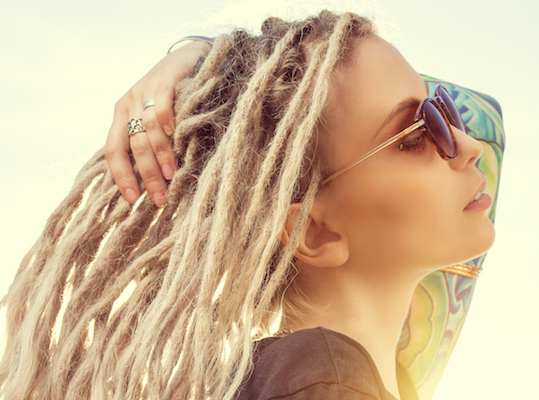 because they fear the ingredients. Before you choose a product, you can use the link at the top of the page to research what scents, dyes, and other ingredients are used in the offerings found on the website.
Knowing what is in the products can be important if you have allergies to certain chemicals or dyes. You can find out that the ingredients are all-natural and designed to be safe for everyone to use.
You can also read more about the products for sale on the company's blog. The blog will touch on a lot of topics that come up when shopping for skin care items. If you have questions or concerns, you can use the contact link at the top of the page to reach out the company. You can also use the social media plug-ins to connect with the company on social networking pages like Facebook and Twitter.
Products
Taking care of your skin may require that you use a range of different products. If you want to remove dirt and oil from your face, you may use a cleanser. An all-natural cleanser will remove the dirt and oil from your skin without drying your face or neck. You can then use other products to restore your skin's natural moisture.
If you want to eliminate the risk of wrinkles and aging, you may use a toner on your skin. The toner also evens out your skin tone and also keeps oil out of your pores. You should use toner at least once a day if you want fresh-looking skin.
Taking care of your skin calls for you to wash and tone your face and neck everyday. You can avoid chemical rashes and burns and also dry patches by using natural alternatives to products that are currently sold in most grocery stores or in retailers.
I'm using this Active White Spa Milk Salt. According to the package it has moisturizing and whitening benefits. Aside from that Active White Spa Milk Salt has a superb skin whitening and slimming product that helps give you glowing and clearer
skin.
Directions for use:
Pour Spa Milk Salt on your palm. Mix with water and gently rub in a circular motion on your skin. Leave it on for about three minutes, and then rinse off with water. Use it regularly for clearer and smoother skin.
My Thoughts:
I bought Active White Spa Milk Salt in Watsons. Saleslady approached me to buy and promised me this product is a good one. I didn't think twice because for 350grams, for me the price was economical for Php35. I like the smell because it really smells like milk. It is not hard to apply and not to rough to the skin. I don't use it regularly because sometimes I'm in a hurry but if I have time I apply this Active White Spa Mil Salt and I can say it really gives difference to my skin. I feel the softness and smoothness of my skin after I used it. I used bath salt before (other brand) but this one is better than the old one. I will buy this again and do hope the price is still the same.
Not so long ago I purchased 180ml Cream Silk Standout Straight conditioner. This comes FREE two daily treatment conditioner sachets. Whenever I'm in the market I always find time to look and buy items with freebies. Sometimes I don't really need an item but when I liked the freebie/s I wanted to purchase. So, I grabbed this cream silk because of the free two sachets, hahah! Well, I haven't used and still in my closet.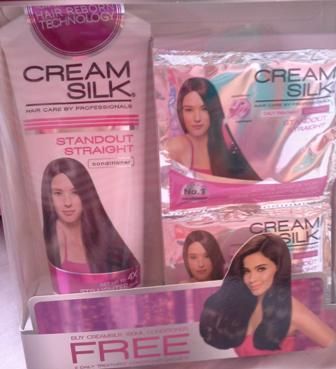 I was so happy to get all these free sachets from cream silk. I got all these from my daughter school. I think they will be given to the students but happy that mother like me received as well. I think I got more than 15 sachets. One sachet for me is good for two days already. I don't want to use one sachet in a day because I feel my hair is losing. Thanks to cream silk because I have supply for a month and for free.
According to Cream Silk – as shampoo cleans hair, it strips off moisture and nutrients, making it rough, tangled and lifeless. Using shampoo alone is not enough. Cream silk now has improved Hair Reborn Technology that deeply nourishes every strand to smoothen even the most tangled hair. Go beyond beautiful everyday with Cream Silk.
Well, I hope Cream Silk is true in all their promises and will really make difference in my hair.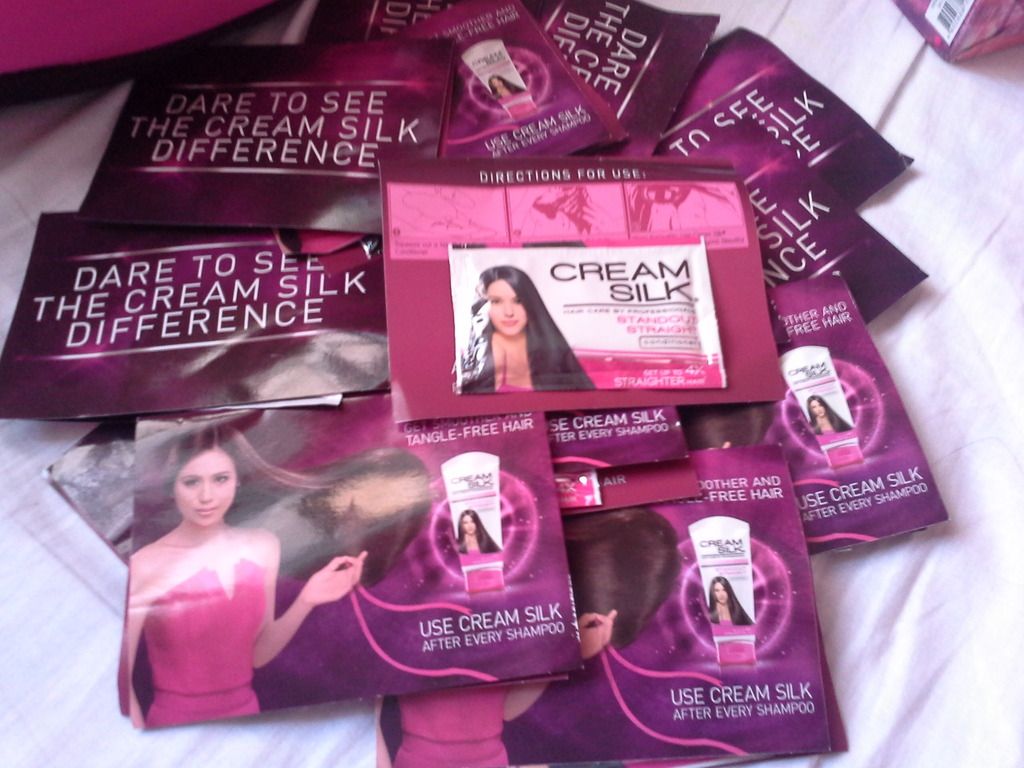 Just recently, I bought beauty products from my sister. Honestly, I have so many beauty products but I'm always lazy to apply them. Some of them were already expired so I need to throw them. Whenever I bought new one I'm always telling myself that I will use them regularly but it's always a fail. Now, I have new beauty products again and same thing I promised the day I got the products that I will use them on a regular basis. My sister mentioned that these products would make my skin lighter or whiter. I have brown skin tone and frankly not obsessed to have light skin but my sister offered her beauty products so I grabbed. I don't know if these products would really give difference to my skin tone but there's no harm in trying so will see. I got these products days ago and I'm trying to using them regularly. These are the products rejuvenating toner, sunblock gel SPF 30 PA+++, bleaching cream 4 in 1 and papaya soap (not in the photo). I will share more about these,  if the products would really make my skin color lighter and remove my freckles.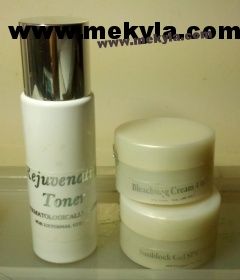 I'm not really into makeup. I can go out everyday without having anything on my face. But I'm not against to those women who are fond of wearing makeup. Actually, I admire them and for me I find beautiful those women with makeup. It just that I'm not used to wear makeup even light one on a single day. Well, I realized I should at least have these three cosmetics; lipstick so my lips won't look dry, eyeliner and mascara to enhance my eyes. These are my recently bought cosmetics; I didn't realize I got all Nichido products. I will try to make review on any of these products next time.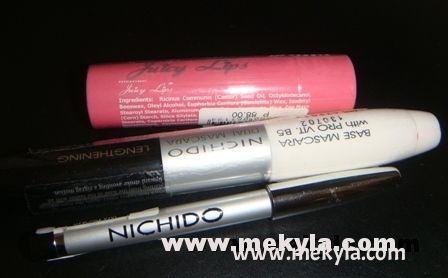 I've been hearing and reading positive results of Cetaphil products to the skin. Many of the bloggers have been written different reviews of Cetaphil and they were all encouraging. I checked stores in our place that are selling these products and good its available here. Unfortunately, the price is too high for me. Ever since I wanted to buy cetaphil lotion for my daughter because she has dry skin and I heard this is recommended by pediatricians and dermatologists. Well, I hope the price of their lotion would go down so I can try it for my daughter and for me as well.
Every time there is contest online and the price are cetaphil products I make sure to join the contest. Sadly, until now I haven't won but it doesn't mean I will stop joining contest on Cetaphil products.
While waiting for me to win products of Cetaphil =), I'm thankful because last week I saw Watson's offer on Cetaphil Gentle Skin Cleanser. The price of 250ml is Php 327 but I got it for buy take 1 promo.

Aside from getting free cleanser, I also got free 7ml facial moisturizer. It has UVA/UVB protection and non-comedogenic. Well, I'm excited for my cetaphil products and hope for positive outcome to my skin.